Residential Solutions: Limetron
Download Specifications Sheet PDF
Anthony S: "We have well water and had experienced all sorts of water problems, galvanic corrosion, hardness around 2,000 ppm and very hard calcium deposits on plumbing fittings, pipes and joints. About a week after installing the Limetron we noticed a reduction and softening of the calcium deposits and the reduction in deposit hardness has continued. The existing deposits in our system started to dissolve, good news for the internal workings of the furnace….
We thoroughly recommend the Limetron equipment for situations where scaling is a problem and cannot speak highly enough of the customer service we experienced. Knowledgeable, patient and able to explain the complexities to "a dummy". Thank you for your help."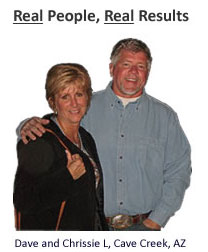 Dave and Chrissie L: " I installed a Limetron myself using fittings from Home Depot, we're very happy that our water no longer has the slimy feel that we had with our old water softener. I have a bad back so not having to buy and move salt bags is a big advantage to me."
Dayle and Kenneth G: "We couldn't be happier with this product. We are now several years in residence and are very satisfied with the results so far".
NO SALT | NO ELECTRICITY | NO CHEMICALS | ENVIRONMENTALLY FRIENDLY | NO WATER WASTE | EASY INSTALLATION | FIT AND FORGET | GUARANTEED
With water softeners being banned around the country as a result of their damaging effects on the environment, Fluid Dynamics offers its' environmentally friendly and easy to install water softener alternative. With over 400,000 units installed world wide and a client list including Fortune 500 companies you can buy with confidence from Fluid Dynamics, a company with over 40 years of experience in the business of hard water scale prevention and reduction.
We believe in our products and stand by them providing a full money back guarantee any time in the first year and a 3 year part replacement guarantee.


Limetron with cut away showing its catalytic core
Issues:
Scale build up in the home:
Affects system pressure and reduces flow rates
Raises energy costs as scale insulates and reduces the efficiency of water heating appliances such as boilers, hot water tank heaters, tankless water heaters, coffee machines, kettles etc.
Leaves unsightly deposits around baths, showers, sinks and toilets particularly around shower heads and faucets. This often requires tiresome cleaning with de-scaling chemicals.
The problems associated with the use of conventional water softeners:
Water softeners utilizing salt have a detrimental effect on the environment and drinking water quality
Initial cost, running costs, size, consumption (water / salt / power)
The overall inconvenience of maintainance and operation: carrying salt bags, dosing etc.
Interruptions in water supply during backwashing cycles


Benefits of using the Fluid Dynamics Limetron solution:
The Limetron prevents scale build up and hard water stains when installed on new systems and gradually removes scale from previously untreated older systems ( this process is gradual and it may take up to several months to de-scale a previously untreated system )
No detrimental effect on drinking water unlike salt utilizing conventional water softeners
As the Limetron replaces existing water softeners all the running costs and inconveniences associated with the use of conventional water softeners is eliminated. No more salt carrying, water waste and no more damage to the environment.
You can fit and forget the Limetron as the Fluid Dynamics solution is completely maintenance free requiring no chemicals, electricity or salt.
With no backwashing required a continual water supply is assured.
Compatible with any pipework material, the easy installation can be carried out either, by a DIY enthusiast or, a plumber. Installation involves replacing a small section of pipe with the Fluid Dynamics Limetron and typically takes under 30 minutes.
Installation and sizing: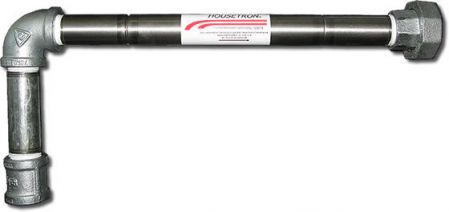 This simple example shows a 3/4″ Limetron about to be installed in a previously untreated galvanized steel system.
The home owner installed the unit after noticing significant scale build up during the installation of a tankless water heater.


Installation:
Note: If a fire suppression/sprinkler system is installed on the main inlet to you home, the Limetron should be installed after the branch off to that system.

The Limetron is an in – line treatment unit that can be mounted horizontally or vertically, whichever is the most convenient, on the inlet to your home following the stop valve. Many of our customers have installed the Limetron themselves, however, for those that require a plumber the installation does not take long under normal circumstances.
Sizing:
Sizing is very important. For one to four people living in a home select the ½" Limetron. For five people and above select the ¾" Limetron.